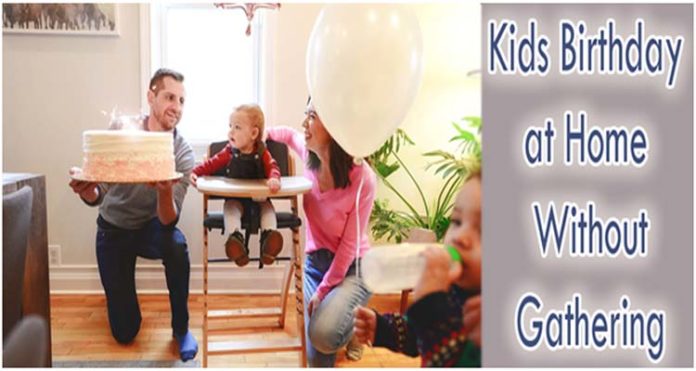 Birthday Parties are definitely fun but they leave a big hole in your bank balance. There are number of ways to make your kid's day special without throwing a birthday party you can get them something they want like a huge gift. What is important is to make this day memorable for your kid and see them happy and that can be done without a party too. Kid's are so innocent that they would even love to cut a nice cake on their special day be content. Thus we are here with few celebration Ideas for your Kid's birthday without throwing a birthday bash.
1. Take a Trip :
You can plan a trip to your nearest place where your kid wants to go or take him to an adventure park where he can spend this day joyfully playing and enjoying ride. You can go to several places like children's museum or a children's park. This can be a really fun trip and kids love playing outdoors so you can get some games, order some pizzas and take along some tasty snacks.
2. Spend Night in Hotel :
You can plan a wonderful night stay at any luxurious hotel and give your child a different birthday experience. You can choose a hotel where they have nice services and interiors. Your kid would be amazed to have such a wonderful stay a hotel and enjoying the comfy bed and hotel services. You can choose a hotel according to its location and quality and also keep a check on your budget. You can surprise him with a midnight cake cutting for birthday.
3. Birthday Balloons Decoration :
You can decorate his room even without throwing the party. We would like to make this day perfect for our child in all ways, so blow some balloons and start decorating his rooms with balloons. You can stick all the balloons on the ceiling and twirl ribbons on its other end. On few of the ribbons you can tie little gifts or paste photograph and make this dreamy decoration to surprise your child on his birthday. You can obviously go to a restaurant for birthday dinner and that would not hurt your budget. Make Birthday Balloons Delivery to your dear ones and wish them a very Happy Birthday.
4. Birthday Countdown :
Make his Day more special by starting the countdown of his birthday before 10 days. You can everyday send him little gifts, surprises and cards in form of countdowns like 5 days to go 3 days to go and end it by treating him a huge cake in midnight wishing him a very happy birthday. He would feel so lucky and blessed with this celebration idea. You can also do the same thing before 24 hours like 12 hours to go 10 hours to go and give him the birthday bash.
5. Crown for the Birthday Person :
It is the day when you were blessed with a little angel in your life and they are indeed a prince or a princess for you. You can get a wonderful crown for them and make them wear this crown for the whole day and feel like a king or queen. It's the most special day for them and so with all the rights makes them feel like they are the most special people. You can make these crowns by your own with chocolates and other fun supplies if your child is still a toddler.
6. Make Birthday Banner :
It should not be a usual day at home, they should feel little special walking past in the home for that day. So get a birthday banner from outside with their favourite cartoon characters and hand it in the living room, so each time they pass by they read Happy Birthday. Even all the family members can gather to sing birthday song and cake cutting ceremony. You can surprise your child by making a creative do it yourself Birthday Banner. Order Balloons online for decorating your home or venue for celebration like birthdays, anniversaries and baby shower.
We hope this birthday celebration ideas make it big for your kid and he will have best birthday.
Read More: