Balustrades are an important element in architecture since ancient history, and they have helped to form unique monuments and buildings. Balustrades are a complete set of a railing that is supported by rows of small vertical columns called balusters. Homes, hotels, restaurants, and all other buildings, whatever you see around you, have the influence and support of balustrades.
Balustrades play an important role when you are constructing stairs. Do you want to know why? Let's have a look why they are important.
• Balustrades add strength to your stairs and give them more versatility for safe and long term usage.
• The presence of balustrades reduces the chances of people falling down the stairs.
• Provides a secure and rattle free staircase system that is installed in your house.
• They add beautiful, value and increases the aesthetics of your house.
So now you know why Balustrades are important for your home and your stairs. But in the recent years, Stainless Steel Balustrades have been the trend in many architectural buildings and structures.So, why stainless steel balustrades are used more often nowadays? Do you want to know the benefits? Let's have a look-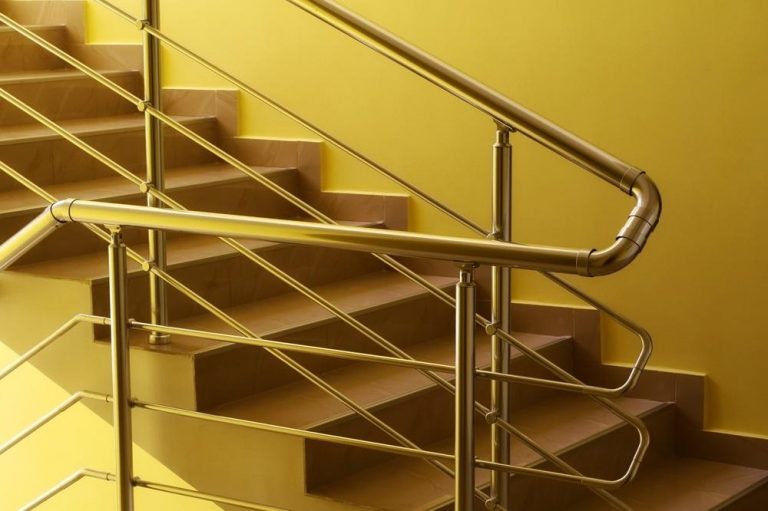 • Stainless steel balustrades are very versatile and sturdy. They offer you long term support and strength. Stainless steel is stronger than many other materials like wood and glass, therefore, making it more reliable and safer while you use them on the stairs. Stainless steel balustrades are also rust proof and waterproof thus making it more durable in all kinds of weather.
• Stainless steel balustrades are easier to maintain and look after. Since they are rust proof, they can be easily cleaned and wiped regularly. They have a shiny and aesthetic look to them which makes the handrails look much better compared to other materials.
• Stainless steel balustrades are much affordable and cheaper when compared to other materials like wood and hardened glass. However, if you choose better quality stainless steel it may cost more money, but it will be a good investment for the long run.
• These balustrades reflect the elegance and give a touch of modern architecture to the whole environment of the house. Stainless steel looks more graceful compared to other materials and therefore increases the beauty of your house.
• Another important reason why people choose stainless steel balustrades is that these do not block your view like the traditional ones which are big and study. If you install wires with stainless steel balustrades, then you will get a much better view of the whole surrounding.
Such a long list of benefits these Balustrades have! Now you know why people nowadays prefer to install stainless steel balustrades in their houses and work places. Next time when you are about to renovate your house or workspace do not forget to use stainless steel balustrades.
Now let's see some of the important things which we should keep in mind while installing stainless steel balustrades.
• Always choose the most study stainless steel balustrades. This is because the primary function of installing balustrade is to maintain safety and security apart from its beauty and aesthetics.
• Do not go for the cheapest of the lot. Often the cheapest are the fragile ones which can cause accidents later on.
• After installation, you need to maintain the stainless steel balustrades by cleaning and wiping them often. Or else they lose their shine and aesthetic quality.
Now you know why stainless steel balustrades are the best option while installing balusters. So the next time you renovate your house go for the stainless steel balustrades.
Read More: