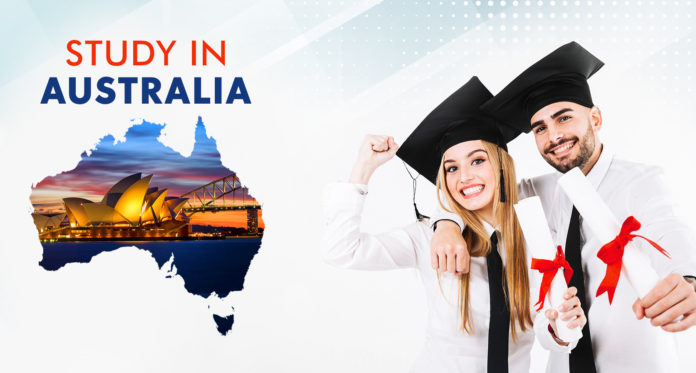 Australia is a popular destination for pursuing higher education. In recent times, thousands of students from India and other countries have chosen Australia as their preferred destination. The country offers the best quality of education, state-of-the art infrastructure, networking opportunities, coupled with post-study work possibilities, and also the chance of getting a Permanent Residency—which is the biggest draw for overseas students.
Further, the diverse, multi-ethnic culture, ethereal natural beauty also attracts students. Are you looking to study in Australia as well? If yes, then let's go through the process of applying for a student visa for Australia.
Step 1: Finding the college and course of your choice:
Go through the courses that interest you, and zero in on one that interests you the most. All of this is incumbent upon your personal preferences and also the level of education that you are looking to pursue.
Let's look at some of the streams of education Down Under that are most popular with international students:
Cookery
Engineering
Accounting and Finance
Nursing
Information Technology
Hospitality Management
Looking for courses that can help you get a PR in Australia? Here's a list of them that you can choose from:
Accountancy
Nursing
Education & Teaching
Engineering
Computer and Information Technology
Step 2: Applying to the chosen college:
After deciding upon the selected college, it is time to apply for the said college. When your application gets accepted, you can apply for the college. If the application gets accepted, then it is time to apply for the conditional offer letter (in case you don't have an English Test Score) from the institution. However, if you have an English test score already, you can directly apply for the Unconditional Offer Letter from the college.
Further, the next thing to do is to get the Electronic Confirmation of Enrolment (eCoE). What is the eCoE? It is basically proof that shows that you are enrolled in the study programme. This is important for the student visa application.
Step 3: English Language Requirements:
This is an important step in your Australia Student Visa application. This is an important step as it is an effective way of proving that you are proficient are in speaking English in an academic environment. Some of the more popular English language test providers are IELTS (International English Language Testing System), PTE Academic (Pearson Test of English Academic), Occupational English Test (OET) etc.
Let's look at the IELTS and PTE requirements:
In all the four skills in the IELTS exam—Reading, Speaking, Writing and Listening—the minimum IELTS score is 5.5. Based on that, you are rewarded points for your Australia migration and Permanent Residency. You can practice with IELTS free mock tests.
In PTE, you have to score 42 points in the test.
Score requirement for English Language Test
IELTS 5.5
PTE Academic 42
Note that the IELTS and PTE exam results have a validity of 2 years from the day on which the test was conducted.
Step 4: Adequate Health Insurance:
Next step is to get an appropriate OSHC (Overseas Student Health Cover) by an approved Australian health insurance provider. Some of the most preferred health providers of OSHC for Australia are Allianz Global assistance, nib, Medibank, Bupa, and ahm.
Now Australia has a Reciprocal Health Care Agreement (RHCA) with 11 countries. Those international students who belong to these 11 RHCA countries can get Medicare facilities. The nations on the list are Finland, Malta, Belgium, Italy, Netherlands, Sweden, the United Kingdom, Norway, Slovenia, United States, Republic of Ireland.
What about the students who don't belong to countries on this list?
For these international students, getting an Overseas Student Health Cover is compulsory to fulfil the visa requirements. One of the best providers of Overseas Health Cover is OSHC ahm. It is 100% compliant with student visas. It comes with 24*7 student calling support.
When applying for OSHC from outside of Australia, just ensure that the cover begins from the day you reach Australia. Many students make the mistake of assuming that the cover starts from the day your course starts.
There is time period before the course begins, which can range between a week to a month. It is important to maintain the OSHC right till the time you leave the country. If you don't have adequate health insurance in place, then you could also be refused entry to Australia.
Step 5: Applying for Australia Student Visa:
After all the above is done, the next step is to apply for Australia Student Visa (Subclass 500).
To apply for the same, you should have:
Health and character requirements
Evidence of sufficient funds
Appropriate OSHC
Appropriate funds
English language proficiency certificates
Academic Certificates
Conclusion
Studying in Australia is an important decision, and there are many important advantages: Quality education and Australia PR are the best of them.
If you want, you can take the help of Australia education consultants. Or, you can also do it yourself.
Read More: