There are tops 10 free seo tools updated 2017 out of there that are very helpful for internet marketers and SEO Experts. All the tools are very necessary if you are very serious with your blog to boost position on Search Engine Result Page. Here you can take a glace to be familiar with 10 free SEO tools.
---
Check My Links 
---
It is a free link building checker chrome extension that crawls through a webpage and find broken link. This extension was developed for web designers, content editors and developers. It is not possible to check all the link of your site handy when editing that is why, it is very useful. It checks quickly all the links and gives spot mark which is not valid and broken link of your site.
Official Website:
https://chrome.google.com/webstore/detail/check-my-links/ojkcdipcgfaekbeaelaapakgnjflfglf?hl=en-GB
---
 Domain hunter plus 
---
Domain hunter plus is chrome's best broken link checker. Just two clicking you can crawls hundreds of link of your web page. It has similarity with Check My links. However, it is checks to find out if the domain of broken link is available for registration.  If you are intended to purchase a domain, you can select the one that you want and move to GoDaddy for registration. This tool is very helpful for broken link building.
Official Site:
http://netvantagemarketing.com/about/domain-hunter-plus
---
Marie Hayne's Disavow blacklist
---
Marie Hayne's Disavow Blacklist is link building used to free tool. If you are worried whether my link prevent or helping on SEO efforts, you should upload your URL into Marie Hyn's Disavow Blacklist tool. This tool will inform you whether your domain is in the comprehension list of Marie spammy website. In case it is, you can think about it.
Official website:
https://www.mariehaynes.com/blacklist
---
Siege media embed code generator 
---
Siege media embed code generator is nice tool for info-graphic embed code generator. You can great something amazing together using this tool.
Official Website:
https://www.siegemedia.com/embed-code-generator
---
Similar content prospecting tool
---
A list of one hundred and twenty pages of content will be given by this tool that link out to content that are similar to the one on your topic. You can get opportunity by this list to identify your link  prospects.
HOW DOES IT WORK
Enter keywords that relate to your content
Our tool will return high-quality prospects that already link to the top ranking content for those terms
You can export prospects – add to Buzzstream, Pitchbox, Ninja Outreach or just keep as spreadsheet!
Start outreach and earning links for your content
Official Website:
---
Browseo
---
Browseo is a free technical web app which reveals how the Search Engine Spider views your site. It also highlights parts of a page that are relevant to SEO. It will produce output focusing on pure HTML, similar to what search engines see when they visit a page. You will realize that the search engine spider views your site differently than the human beings do when you check screenshot out.
Official site:
---
Google analytics 
---
Google analytics is a technical tool which is very necessary when you are very serious with search engine optimization .This tool is cool because when you go to Acquisition, then Search Console, and then landing page, you will access pages that have the most clicks and impressions from Google. You will have to look at the to find your page that gets the best click through rate. You will then have to apply elements from the description and title tags to pages which get bad controls. You will start seeing your organic traffic moving up.
Official Website:
http://www.google.com/analytics/
---
Google mobile-friendly test 
---
Google mobile-friendly tool is a free technical SEO tool, is used to check your site whether your site is mobile friendly or not. Now a day, smart phone traffic is more than desktop traffic in many countries. So, having a mobile friendly site is very important to present yourself on online. But it is easy to use your site using google mobile friendly SEO tool.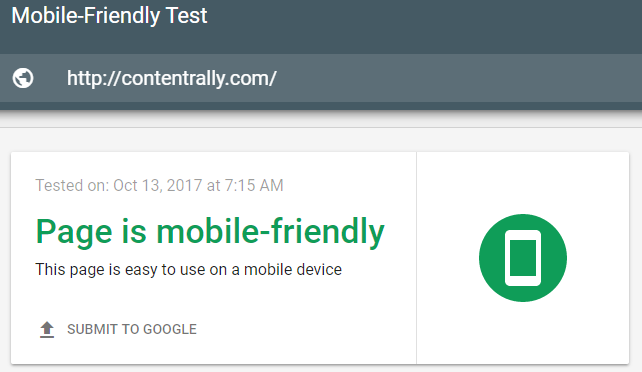 Official Website:
I hope all the link are very useful for your blog and have take a glace to read the articles. Just boost your blog using the tools and get enjoy yourself. Thank you