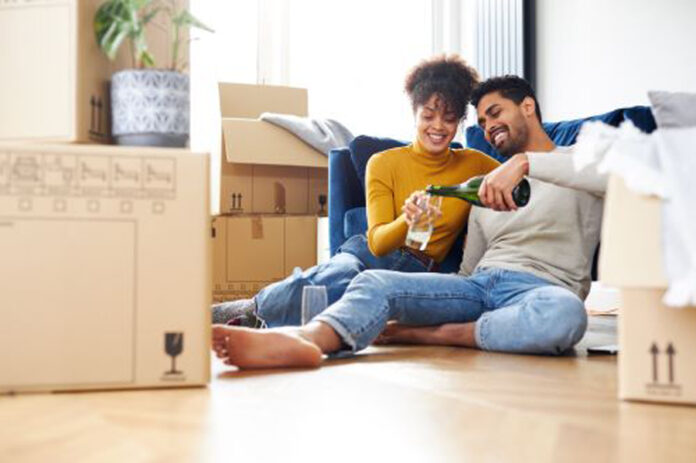 Buying a house, particularly a first home, is one of the most exciting purchases you can make. If you're a first-time buyer, the excitement is probably building as you start hunting for the first home to call your very own.
We're excited for you and want to help you along the way. We'll begin by diving into how to know if you're ready to make the transition from renting to buying, introduce you to fun tools like mortgage calculators, and walk you through all the major steps of the homebuying process.
Budget:
The first thing you want to do is make sure you can actually afford to buy a home. Many people mistakenly believe their monthly rent payment is the same amount they can afford to pay on a mortgage. That isn't always the case. Typically, homeownership means you'll have additional expenses that you don't have as a tenant.
For instance, home repairs, property taxes, homeowner's insurance, yard maintenance, and HOA fees are all expenses you have to take into account if you're thinking about purchasing a home. So, do your research to get an idea of how much these expenses may cost where you live, and be sure to factor them into your budget when trying to decide how much home you can afford.
Crunch the Numbers:
Crunching the numbers can actually be fun. You don't have to sit at a table with a pen, paper, and calculator trying to figure it all out on your own. There are handy tools to do the hard work for you.
If you're a first-time buyer looking for a home loan but you're uncertain of how much home you can afford, try plugging some numbers into a purchase calculator like this one on Solarity's website. Simply scroll to the middle of the page to find the calculator. Plug in a purchase price amount, how much you intend to put toward the home as a down payment, your preferred loan term, and your credit score to get an estimate of your monthly mortgage payment.
Keep playing around with the numbers until you get a monthly mortgage payment amount that works with your budget (remember to factor in the average monthly costs of the typical homeownership expenses we mentioned). Change up the purchase price, loan terms, and down payment amount until you find the best combination for you.
Save:
If you haven't already, you'll want to set aside some money for the down payment and closing costs. How much you'll need for the down payment will vary. In some cases, you may need to put down as much as 20 percent of the purchase price. However, some lenders offer loans with no or low down payments and closing costs. More on that in just a bit. Keep in mind, though, that if you pay less than 20 percent toward the purchase price of your home, you may be required to pay for private mortgage insurance (PMI).
Get Pre-Qualified or Pre-Approved:
Before you get ready to find your dream home, you'll want to get a pre-qualification letter. This letter shows how much financing you're qualified for and will help in further determining how much home you can afford. It's based on the information you provide to the lender, rather than a credit check or comprehensive review of your financials.
When you get close to making an offer on a home, you may want to request a pre-approval letter. This is different from a pre-qualification letter because it's based on actual data rather than the information you provide. When you request a pre-approval letter, a lender will do a credit check and review your finances, including pay stubs and tax documents, to get a better idea of the mortgage amount you can afford.
With a pre-approval letter in hand, home sellers will take you more seriously as a buyer and are more likely to consider an offer you make. Speaking of making an offer …
Make an Offer:
The offer you make on a home will depend on market conditions and your personal judgment. For instance, if a seller has multiple offers on a home that you've fallen absolutely in love with, you may want to offer the full asking price or even slightly more than the asking price on the home.
On the other hand, if you feel that the home is priced too high, you may want to counter with a lower amount. Consult with your real estate agent for advice on how best to proceed once you're ready to move forward with an offer.
Keep in mind that you don't need to spend all the financing that is available to you. In other words, find a home that is within your budget and that you can comfortably afford, rather than going for the maximum amount of financing reflected in your pre-approval letter.
Prepare for Closing:
The seller has accepted your offer. Congratulations! You're ready to proceed to closing. Depending on how much time has elapsed since you acquired your pre-approval letter, the lender may need to pull your credit report again or ask for additional documentation to ensure your financial situation hasn't changed. The lender will also send an appraiser to the home to assess its value and run a title search to ensure there are no hidden judgments or liens on the property.
You may want to hire a home inspector to inspect the property and determine if there are any major issues requiring repair. As the closing date moves closer, you will likely want to do a final walk-through of the home to ensure everything remains in good working order.
Want to close on a home in Washington State with a lender offering great interest rates? Contact Solarity Credit Union. Solarity's Home Now is a zero-down home loan that makes homeownership accessible for virtually everyone. So make finding your own home a reality by partnering with Solarity.