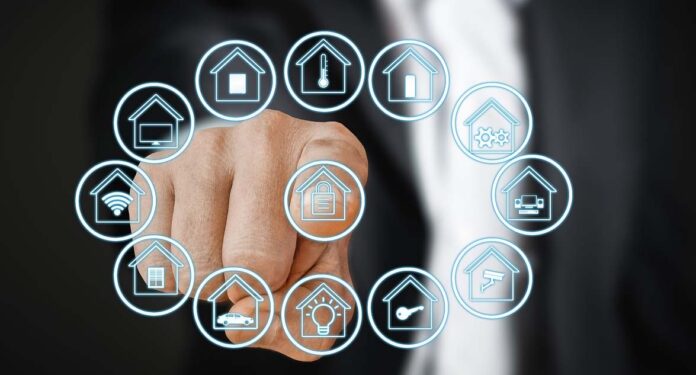 Why Smart Luxury Apartments Are the Only Way to Live
Smart technology started making its way into our homes in the 1980s with programmable thermostats and has been revolutionizing the way we live ever since. If you've invested in bringing your humble abode into the future with smart tech, you're going to love these fun facts on smart homes!
1. Internet of Things:
The internet of things (IoT) is what you call the billions of smart devices connected to the internet all over the world that are collecting and sharing data. Without our smart devices being equipped with sophisticated sensors that connect to the internet, you couldn't get the real-time data you need to make your home responsive at the touch of a button.
With the right sensor and little ingenuity you can turn anything into a smart device. For instance, light bulbs, toys, and even cars can be connected to the IoT. You can even find areas of large cities filled with sensors to help us understand and control our environment. This can result in safer city streets, real-time traffic data, and more charging stations for electric and hybrid cars.
2. Millennials Love a Smart Home:
It should come at no surprise that millennials are the biggest advocates for smart technology. In fact, millennials have been amping up their lifestyles by renting smart home luxury apartments that are already equipped with everything they need. You can find luxury apartments fully stocked with smart plugs, smart thermostats, smart locks, and more.
It doesn't stop when you leave your apartment, because smart tech for cars is trending for 2022 and beyond. You can expect over 152 million vehicles on the road to be connected to the internet. That's a dramatic leap, considering there were only 23 million internet ready cars in 2014.
3. Voice Control for Everyone:
Over 70% of Americans want to have more control, voice control that is! While keypads and remotes are convenient for most people, voice control offers even more convenience. You can turn on the lights in your house as soon as you get home, control the volume of your television, or even tell your smart device it's time to feed the dog.
The biggest benefit with using voice control is that it gives people with physical impairments easy access to our smartest devices. This means smart tech is more inclusive and solves many issues people with disabilities face on a daily basis.
4. Security Is Top Priority:
Your belongings are important, especially the ones in your home. This is a big reason why over half of Americans buy smart devices to protect their valuables. Smart locks are an easy way to monitor at your front door. Plus, you can let people in your home, like the dog walker, when you're away at work or out for the day.
Fortunately, you don't have to buy a house and make costly upgrades with smart devices, because luxury apartments already come with smart locks. If you're in the market for a new home, just search for "best luxury apartments near me," and start getting ready to live in ultra-convenience life.
5. Smart Devices Save Time:
It may seem like smart home and smart devices shave only seconds off of your daily tasks, but seconds add up. People who use smart devices on a regular basis save an average of 30 minutes a day. That equals over 182 hours a year or about a week and half of time spared doing boring tasks like unlocking your door, getting up to adjust the thermostat, or warming up your car in the winter.
That's right! You can stay cozy in your luxury smart home by only getting out of bed when you're ready. Turn on your car with remote start, adjust the thermostat from under the covers, and let your best friend in to deliver you hot coffee with the touch of a button.
6. Everyone Wants to Live in a Smart Home:
Almost everyone who is looking for a new home in 2022 wants smart features already installed, and most Americans believe that smart homes should be readily available to buyers and renters alike within the next 10 years. You don't have to wait for tech to catch up to your home when you move into luxury apartments in Overland Park are up-to-date on all the latest advancements in smart tech. So, don't live in the past and jump into the future (and a luxury swimming pool) with smart homes and luxury apartments. You won't want to live any other way!
Read More: