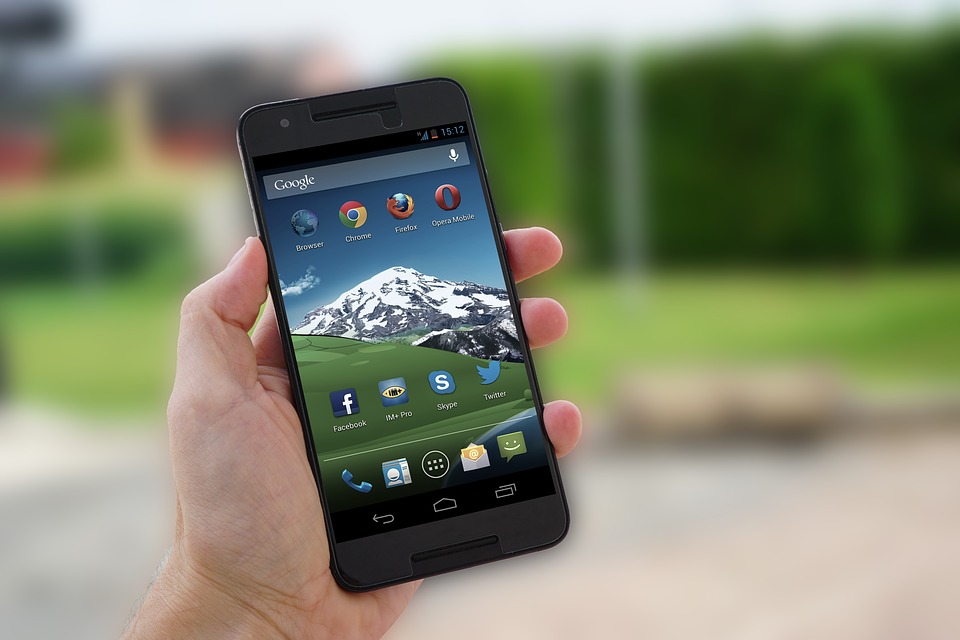 If you are an Apple lover, surely you must be having your eyes on the new Apple iPhone X. The device is not only an updated version of iPhone in terms of features, but also it has introduced the upgraded operating system iOS 11. This means, not only you, everyone else is also waiting to have an experience of the new iOS 11. But the mobile app development companies in India and many other countries are also talking about another option that is offering a perfect challenge to the iOS 11. It is the Google Android Oreo.
The war between Android and iOS is not new. Since years the operating systems have tried to prove their best features and gain customers.  Again Android Oreo and iOS 11 are standing against each other with their best features in the package. Now, the question arises that which one of the two operating systems is best. To answer this question, you need to know and understand the various highlights.
The New Features Introduced:
The Android Oreo has introduced the shrinking feature of Google maps or even videos so that you can view them along with working on some other application of your phone. This is named as picture in picture option in general terms. Another new feature that has been added is the auto selection option of the name or address or phone number so that you can copy it or paste anywhere.
On the other hand, iOS 11 has introduced the feature of Apple Pay. You can use this feature to pay your friends through iMessage. Another feature that is added is that now iOS 11 will allow you to play audio on various speakers. This feature already exists in Google Android since long.
Thus, in case of new features, Android Oreo is in a winning position.
Updated Features:
There are a number of updated features in both the operating systems to provide the best experience to the users.
Siri is now quite famous with Apple devices. Android devices had Google Voice and Google Now but were not able to get recognized as a popular voice assistance tool. Well, with the new updates, Siri remains the same, but Android Oreo gets an update with the new feature of Google Lens. The tool will be able to identify objects, on basis of which you can search your query. This will no doubt take Android a step higher than iOS. Now, it has to be seen that what iOS plans to have in its next update for Siri.
When you talk about the features of messaging, here iOS 11 can be surely a winner. Apple has iMessage that is now supported by Apple Pay. Google Android Oreo has not done much about the messaging feature. Android has its messaging app like Allo and Duo but you need to install the application Google Wallet separately for the payment option.
Designing And Performance
When you talk about the improvements in the designing and performance part, it is hard to say about the winner. This is because iOS has worked on the lock screen, the app store control and the interface, whereas Android has not made any major changes apart from just a few here and there. On the other hand, Android Oreo has claimed that it has worked on the performance part and booting of the OS is much faster now than its last version. Also, battery life for Android device is claimed to have been much improved than before.
Another feature where it will be difficult to identify the winner is the notification option. Apple iOS 11 devices are said to have a small dot at the upper right-hand side of the device from where you can know about the latest notification. Android Oreo is also said to have the same notification feature. Hence, both are same in this category.
With the increasing amount of digital assistance features, both the operating systems have been adapting to various experiments. But it can be clearly noticed and experienced that Android is at a much-advanced position than Apple. Some of the already existing options of AR and VR for Android are Tango, Google Daydream, and standalone headset. App development companies in India and other countries are also talk about the largest reality platform of ARkit, that Android is yet to introduce.
The rumour that the latest Apple iPhone device will be introduced without the home screen button is already making the news. With the help of Siri, this feature can surely work. But Android Oreo has developed with some unique features such as the Instant Apps. As per this feature, there will be some smaller applications that you can use directly without downloading it on your phone.
There are a number of rumored features for both iOS 11 and Android Oreo. It can be actually stated that which one is the best operating system only after both have been completely released. But at the moment, looking at the rumored features, many top app development in India and other countries is stating that Android Oreo is much better than iOS 11.