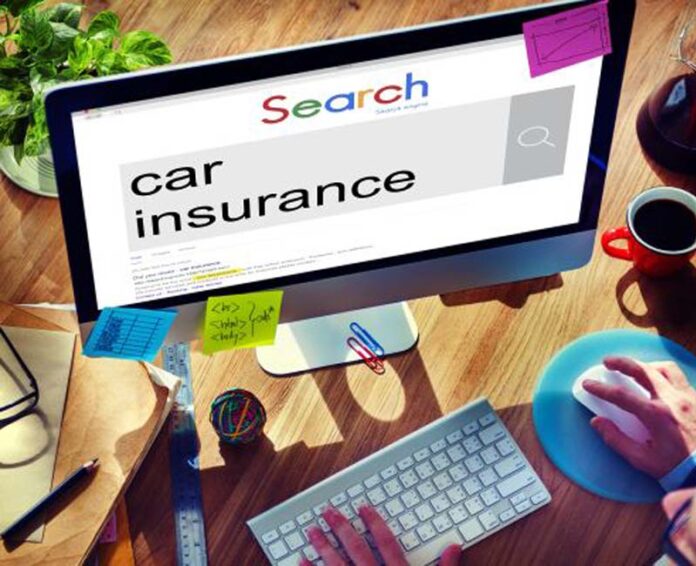 Owning a car is an expensive necessity. With maintenance costs and escalating gas prices, it can be tempting to cut costs when it comes to choosing the right car insurance. Though there are ways to save on your premium, you don't want to put your coverage at risk. Choosing the bare minimum coverage required makes you vulnerable to not being financially protected in the event of an accident. If you're underinsured, you'll have to pay significantly more out-of-pocket.
Fortunately, there are ways to both save money and ensure that you're properly covered. With a few helpful tips, you will quickly be on your way to finding the right car insurance.
1. Compare Annual Rates:
There are a host of insurance companies available. Research which companies offer coverage in your area and get competing quotes. You can contact companies that interest you directly, or you can use available online tools that provide comparison quotes. The more data you have about each provider, the more informed your choice will be.
If you don't shop around, you may find yourself with a provider that has a higher premium than desired, and you may be tempted to skimp on coverage. It's better to find a company with lower rates so you can afford more comprehensive coverage, ensuring that you're protected on the road.
2. Research Prospective Providers:
Now that you have received quotes and compared the annual rates of prospective insurance providers, it's time to assess the reliability of the companies that interest you. Choosing the cheapest coverage is not the sole factor to consider. Will they be fair in the event of a claim? How is their customer service? Are they financially stable? If a company offers cheap coverage but fails on any or all of these other points, you'll want to opt for another provider.
There are several tools available to help you assess the reliability of an insurance provider. You can look up key information about an insurance company through the National Association of Insurance Commissioner's Consumer Information Source. This list will also detail any closed insurance complaints. You can also check the ratings of various insurers as compiled by AM Best. Finally, don't underestimate word of mouth. Friends or family who have had good experiences with their insurer, particularly if they have filed a claim, can be the best resources.
3. Get More Comprehensive Coverage:
The less coverage you opt for, the less protection you receive and the higher the risk for out-of-pocket payout. It can be tempting to choose less coverage to keep your premium payments lower, however, this isn't without cost. In the event of an accident, the minimum-required insurance may not cover the cost of the claim. This can include medical bills, repairs, and potential lawsuits.
Some of the available coverages are liability insurance, collision coverage, comprehensive car insurance (helps replace or repair your car if it's damaged by something other than an accident, such as fire, vandalism, or theft), medical payments coverage, and uninsured/underinsured motorist coverage. Determine how much coverage you want and what's best for you. Increasing coverage may increase initial cost but also may ultimately save you money and trouble if you're in an accident.
However, even if you have carefully selected your car insurance, most insurance companies will still attempt to minimize the amount you receive. If you're trying to receive compensation after an accident, it might be most beneficial to obtain legal representation. This may better ensure you receive fair compensation. If you have experienced an accident, our expert team at Warren Allen LLP is here to help you find the representation and advice you need. Contact our firm today so you know what your best options are.
4. Look for Discounts:
Insurance companies often give discounts for drivers considered to be lower risk and for some occupational affiliations. If you have a good driving record or your car has certain safety and security equipment, you may be eligible for various discounts. Some companies also offer discounts for good students, being married, older drivers, and multiple cars on the same policy. Look for which companies offer the discounts you best qualify for.
5. Consider Bundling Car and Home Insurance:
When selecting your car insurance, you may want to choose to go with the same insurance provider as your home insurance. If you bundle your home and car insurance from the same insurance carrier, existing policyholders may qualify for a discounted rate.
If you don't own a home, don't worry. You can also bundle your renter's insurance with your car insurance and still benefit from a discount.
6. Choose the Right Deductible:
A deductible is the amount of money you pay before the insurance provider pays for any expenses. If you have a $1,000 deductible and are in an auto accident needing $3,000 worth of repair, you'll pay for $1,000 and your provider will pay for the remaining $2,000.
Your deductible will affect your annual rate. The higher your deductible, the lower the cost of your insurance premium. Consider the value of your car and how much expendable income you have in case you need to file a claim. This will help you choose what deductible is best for you.
7. Reconsider Collision Coverage:
Collision insurance covers your car if it's in an accident with another vehicle or object. This coverage is entirely optional. Since this additional coverage raises the amount of your premium, it's easy to opt out. However, you may decide it's worth keeping if you cannot afford to repair or replace your car if it's damaged.
A good rule of thumb is, if your car is less than ten years old or if your car's value is over $3,000, you may want to add collision coverage. You must consider the value of your car to deem whether you should drop collision coverage. If your annual premium equals 10 percent of your car's value, your insurance payments are too close to the value of your car and it may be time to drop the coverage.
Follow these simple guidelines and you'll be able to find the right car insurance for your individual needs so you can drive confidently on the road, knowing you and your loved ones are protected.
Read More: