Currently, social media boasts of over 2 billion across the globe thus, it provides a wonderful opportunity for your company to engage effectively with your potential customers and showcase your products and brand. Creating a robust social media presence and following could be instrumental in you becoming a preferred brand among your target audience and remarkably boost reach and enhance customer loyalty.
We simply cannot overlook the inherent power and versatility of social networking. The exact number of social media users worldwide is estimated to reach approximately 3.02 billion MAUs by the year 2021. This is roughly one-third of the earth's total population. In 2017, about 81% of the population of U.S.A. had a social media account/ profile as per https://www.statista.com.
In 2018, the total number of people accessing the Internet is 4.021 billion which is up by 7% year on year. In this context, statistics reveal that the total number of people using social media in 2018 is 3.196 billion which is up by 13% year-on-year. Businesses are realizing the need to harness the power of social networking. However, marketers actually have limited time to dedicate to social media marketing. So, it is imperative to find out which is the most rapidly growing social media platform for focusing more efforts on. In a comparative study on https://www.smartinsights.com, we find that even though Facebook seems to be declining slightly in some demographics, both Instagram and Facebook are still continuing to grow rapidly. Another social media platform that has recorded phenomenal growth is Snapchat.
So, smart business owners must consider social media marketing as a fantastic way for boosting small businesses by connecting effectively with customers and prospects. In this context, you must keep in mind that if social media marketing is done properly, it could help in making your sales skyrocket.   We have come across some business owners who have established a business entirely on a social media channel. Take the instance of Rachel Dunston who is supposed to be the founder of the popular Rachel Bakes More Cake. She has been successful in establishing a popular and truly flourishing cake business solely on the platform provided by Instagram. As per statistics provided on https://blog.hootsuite.com, 80 percent of Instagrammers follow minimum one business. You must appreciate the fact that social media is certainly the most rapidly growing trend in world history. This sector seems to have grown faster as compared to even the Internet. Let us explore some expert tips for engaging effectively with your customers on social networking sites.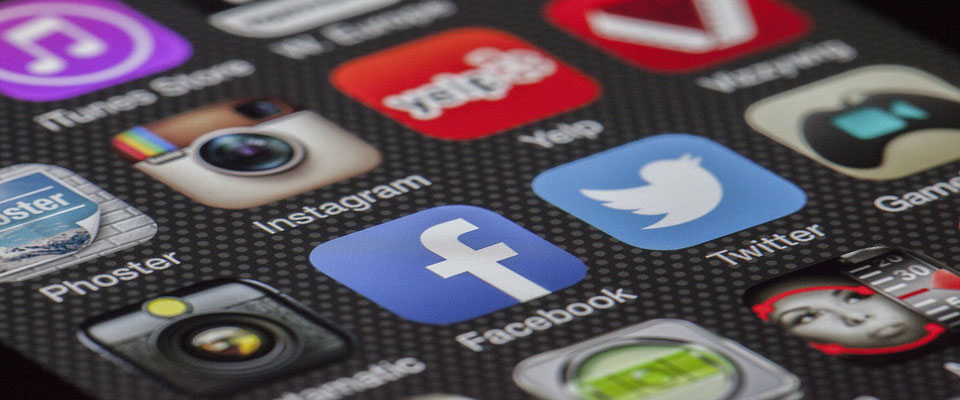 The Focus Must Necessarily Be on Providing Value:
The best way to use your social media profile is by providing real value to the people. This can be achieved by sharing valuable information, tips, news, and also, by teaching. When you devote your attention to doing all these things, you are establishing your brand awareness and personality and proving yourself as subject matter specialist. Moreover, you are selflessly and genuinely helping people. Your expertise would be gaining more visibility with time as more and more people not only appreciate but also, share your advice and tips.
Remember Turning the Limelight on Active Community Members:      
People feel pampered and happy when they are recognized, acknowledged, and talked about. By sharing some inspiring posts of people comprising your target audience along with some general content they are enthusiastic about, you surely are using a winning formula. Consider featuring or turning the limelight on the most active members of your community as that should be instrumental in boosting overall audience engagement because people are able to feel the authenticity and humanity in your brand. Moreover, you may observe what somebody likes on Instagram and other social media platforms and try to share similar posts. Give utmost importance to your community members.
Focus on Being Authentic:
Several social media marketers put in a lot of effort and dedication to identify and use just the perfect words for attracting customers. However, authenticity is the way to a customer's heart. Everybody is able to identify a sales pitch and nobody really enjoys being sold to. Social media is a hot favorite platform as it is a platform predominantly for socializing and not for selling.  If you wish to boost your customer engagement, you need to do it with perfection.
Concentrate on Interactivity:
A company's social media policy and stratagem must be more interactive. Boost interaction between you and your customers by posting contests, polls, and votes and make sure that you are responding to each and every comment. This would be enhancing brand loyalty and boosting your brand's overall reach since social media followers enjoy participating with brands. Moreover, they wish to make sure that their voice is actually being heard and that their opinion does matter a lot.
Incorporate Social in Your Communication:
Social media platforms are often the first point of connection between the customer and your brand. Often new or potential customers online, get the opportunity to interact with your product or brand for the first time on the various social media platforms. So customers would be expecting smart businesses to not only be accessible but also, have informative and updated social media profiles. A smart businessman would be chalking out an effective content strategy just right for each social media platform, you seem to be using.
Answer Customer Queries:
It may not be possible to interact with each and every social media follower, particularly, if you are having quite an impressive and robust follower base. Even if you are having thousands of followers on a particular social media platform, try your level best to respond positively to all the queries, and comments in a timely fashion to boost brand loyalty and consistently increase engagement.
Conclusion: Solve Customer Issues:
You need to consider posting consistent content that aims at solving your target audience's issues via direct messages and comments. If you wish to build community effectively, you have to show interest in others. You have to necessarily provide value to others. Remember that brand loyalty essentially is a two-way traffic dependent primarily on consideration and attention. If you are consciously paying attention to the concerns, likes, and comments of your community members and engaging them, they would in return surely pay attention to your business, and your brand.