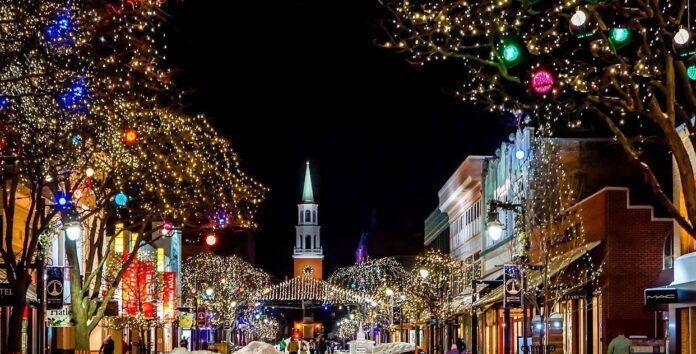 Christmas is the most magical time of year, especially for children. As you will want every holiday to stand out in their minds, you must look for ways to make each festive season memorable for all the right reasons.
While festive movies and decorating the Christmas tree are fun ways to spend time with your kids, you can find activities and presents that will blow them away. Find out how to make this Christmas extra special for your kids.
Lend Others a Helping Hand:
Teach your kids the true meaning of Christmas this year by providing those in need with a helping hand. You can guarantee your children will feel a sense of pride and gratitude after serving food at a homeless shelter, handing out blankets to people living on the streets, or socializing with elders at a nursing home.
Go Carol Singing:
Grab the family and go carol singing across the neighborhood. It's a great way to give some festive cheer to others, and your kids will have plenty of fun belting out various holiday tunes throughout the evening. It's an experience they'll likely remember forever.
Create a Gift Scavenger Hunt:
Add a little more excitement into Christmas morning by organizing a gift scavenger hunt, which Santa Claus himself might be happy to set up for the whole family. The kids will have plenty of fun searching for presents hidden in different corners across the home, which they can't unwrap until they've found them all. Once they've scoured each room for their gifts, you can sit down as a family to open them.
Surprise Your Children with a Dream Gift:
Almost every child asks for one present that's too expensive or complex for Santa at some point. If you want to bring a smile to their face, you could always consider placing their dream gift under the tree this year.
For example, if your kids have always wanted a pet, you could present them with a dog, cat, hamster, or fish. Of course, you should only welcome a pet into the home if you can provide it with the love, time, and attention it will need.
Don't forget to factor in the costs before committing to the idea. Yet, there are ways to reduce the cost of pet ownership, such as securing affordable exams, packages, and plans from easyvet.com. Your kids are unlikely to forget the Christmas a pet was waiting for them under the tree.
Enjoy a Festive Vacation:
As fun as Christmas is at home, a festive vacation will allow the whole family to have some fun this season. Plus, they will likely remember the experience as an adult. There are different ways to celebrate the holiday, too.
For example, you could jet off to New York to view the stunning Rockefeller Christmas Tree, visit the shopping and food kiosks at Bryant Park's Winter Village, or browse the elaborate holiday window displays in the Big Apple's most popular stores.
If New York isn't your scene, there are many fantastic destinations to spend Christmas, such as Gdansk, Poland, or Montreal, Canada, to name a few options.
Read More: